Kuala Lumpur, Malaysia, 16 March, 2023. Malaysian-born artist Alice Chang Guerra, founder of Lai Lai Art Studio and Chair of IM GROUP CSR Activities, has organised an exhibition by artists with autism from Malaysia, at one of Kuala Lumpur's top contemporary destinations as a precursor to a major exhibition to be held in Turin, Italy, later this month.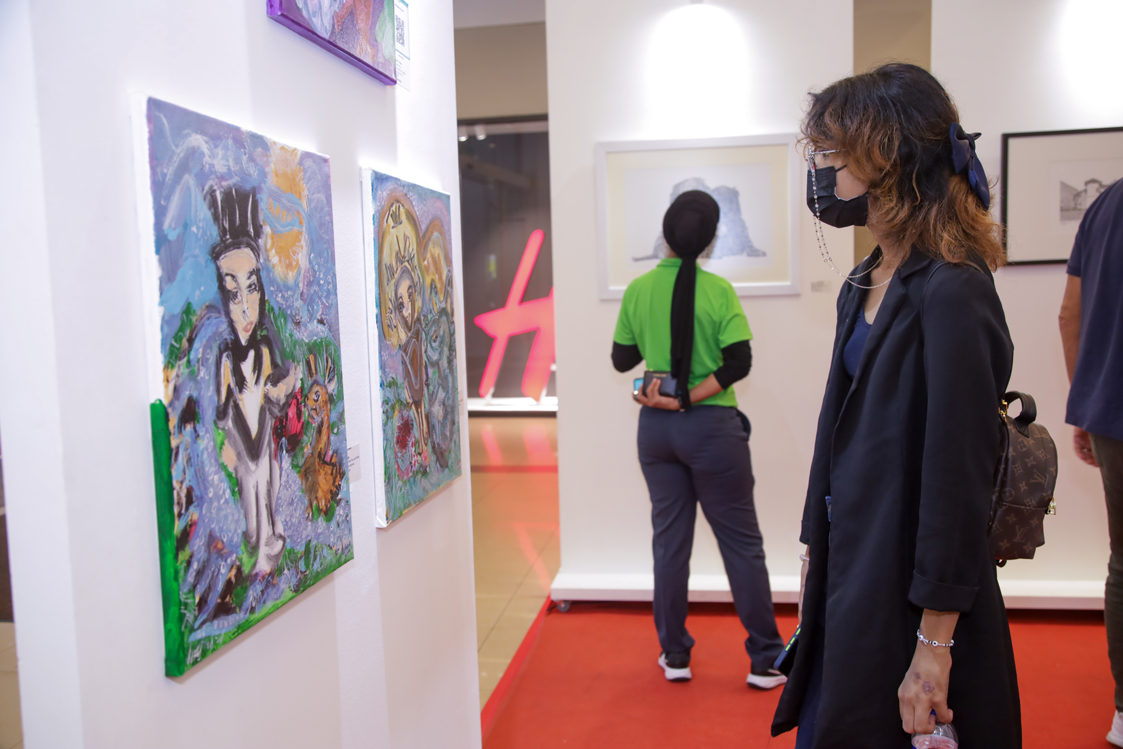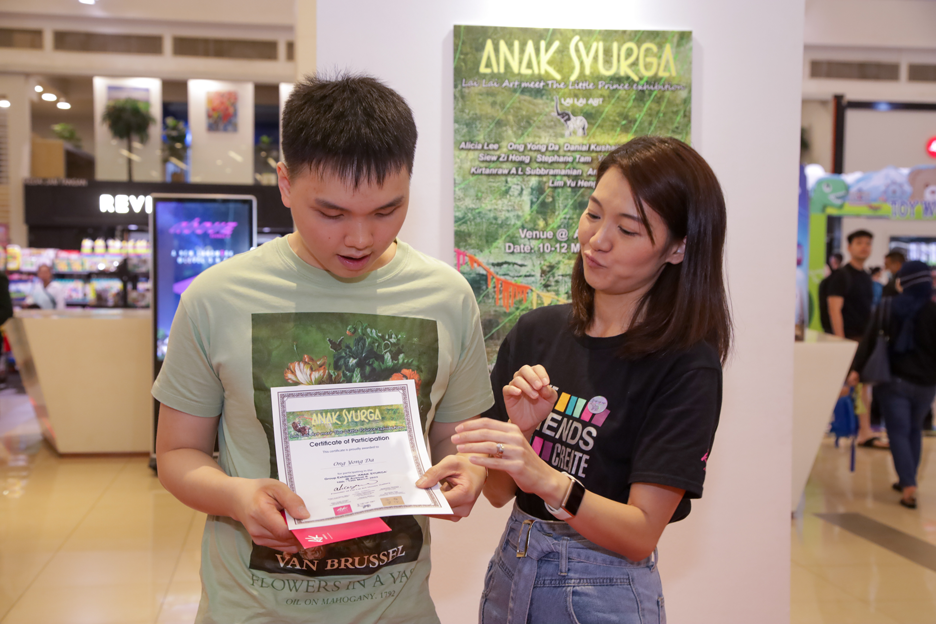 The event, titled "Anak Syurga of Lai Lai Art meets The Little Prince", featured works from the ten winners of the 'Anak Syurga' international autistic arts competition 2021 of whom will go on to exhibit their works in Italy in two weeks' time. The exhibition in Kuala Lumpur was held in collaboration with—online arts and crafts store—You Ni Market, and staged at the capital's stylish, Avenue K, adjacent to the landmark Petronas Twin Towers. 
"I would like to thank all involved for making this event happen, this exhibition is part of our initiative to bring awareness to artists with autism, as well as to give them the opportunity to exhibit their work both locally and globally, and to help them gain the confidence and courage to display their work to an audience," explained Ms. Chang Guerra, "You Ni Market's theme, "The Little Prince" gave these artists an opportunity to focus their art on the famous character from Antoine de Saint-Exupéry's novella, as they too prepare to visit new lands; in their case, Italy—to showcase their works at the "IM MORE | The Tigers of Malaysia" exhibition organised by IM GROUP and Lai Lai Art at Istituto dei Sordi Torino on 31st March."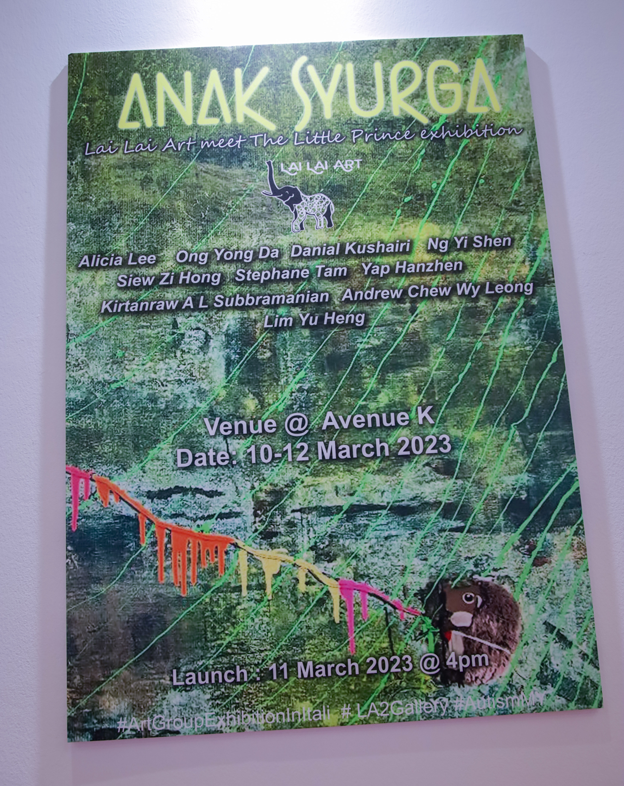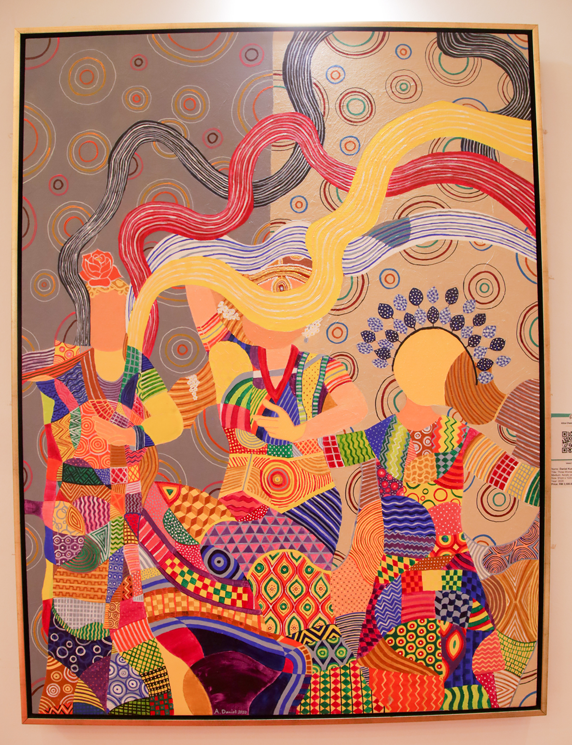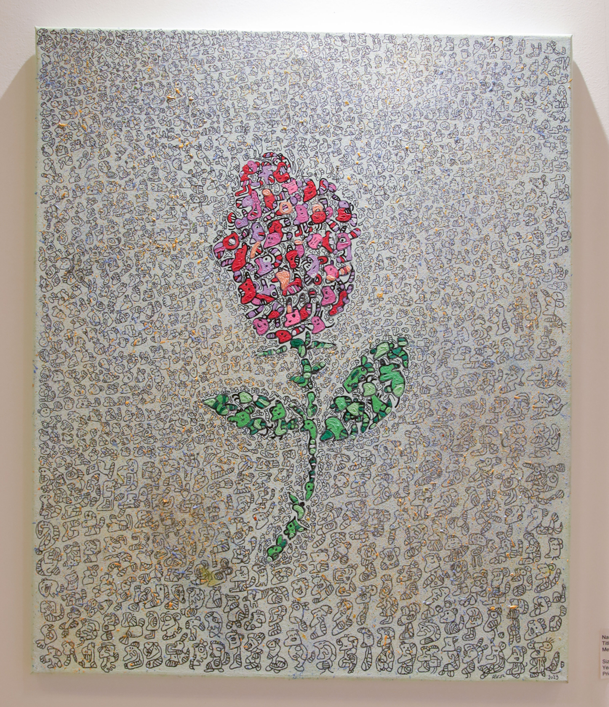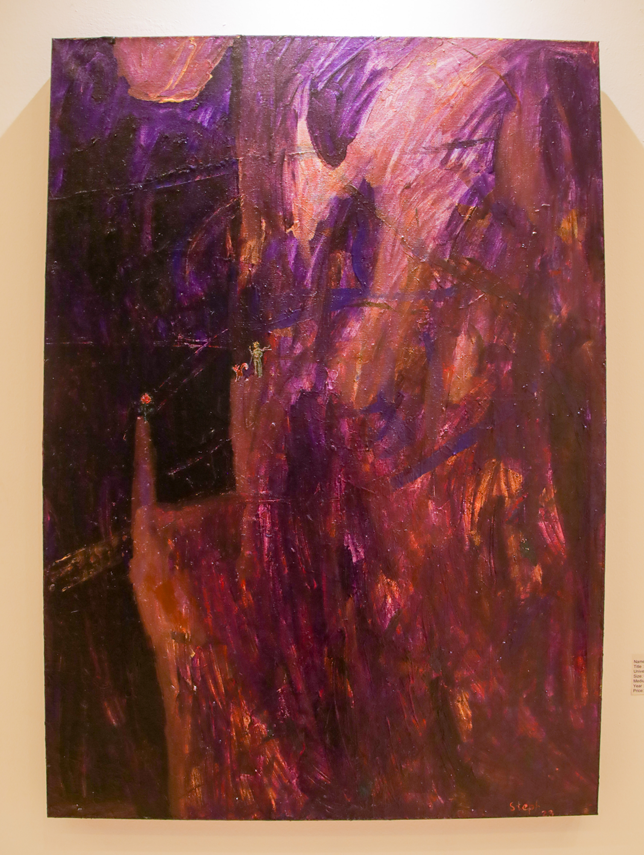 The exhibition "The Tigers of Malaysia" in Italy, part of IM GROUP's "IM MORE" CSR (corporate social responsibility) project, aims to highlight that people with autism can not only contribute to society but have something "more" to add as they have an uncommon ability of seeing things differently.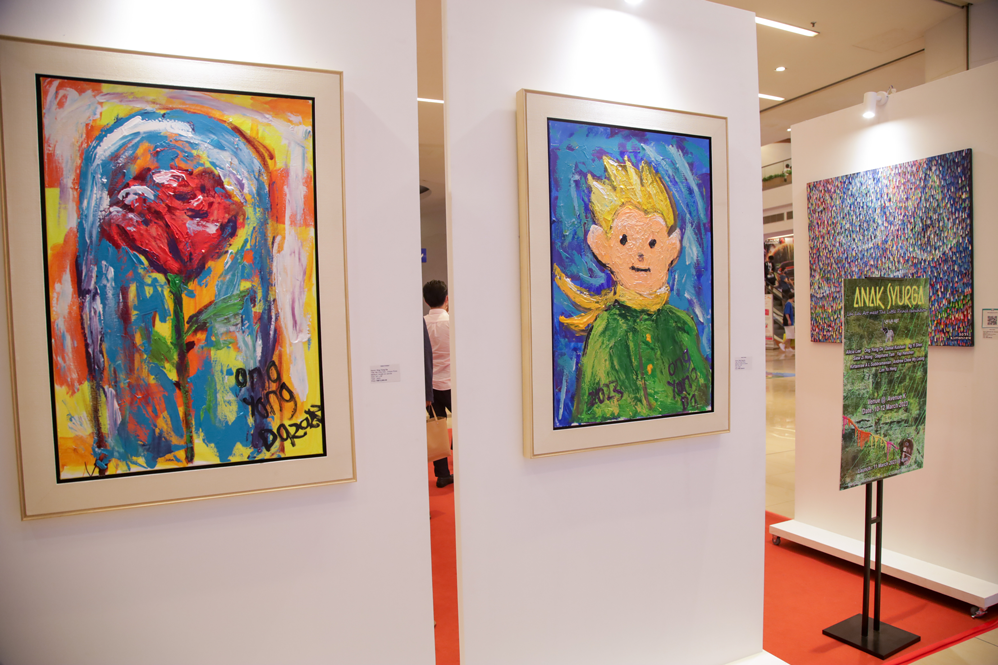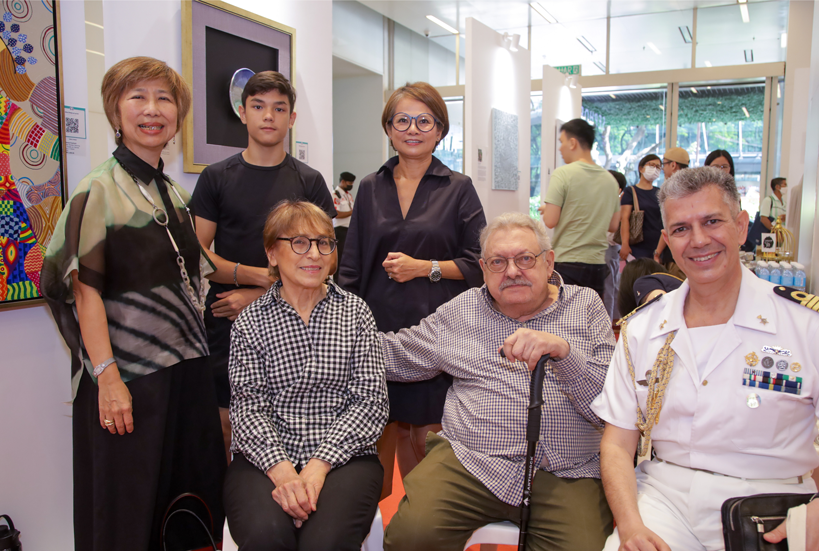 "We believe this is a significant step towards empowering people, who usually live on the margin of societies, as this exhibition will offer career exposure and growth opportunities to these artists. So, Italy, get ready…'coz here we come!" concluded a euphoric Ms. Chang Guerra.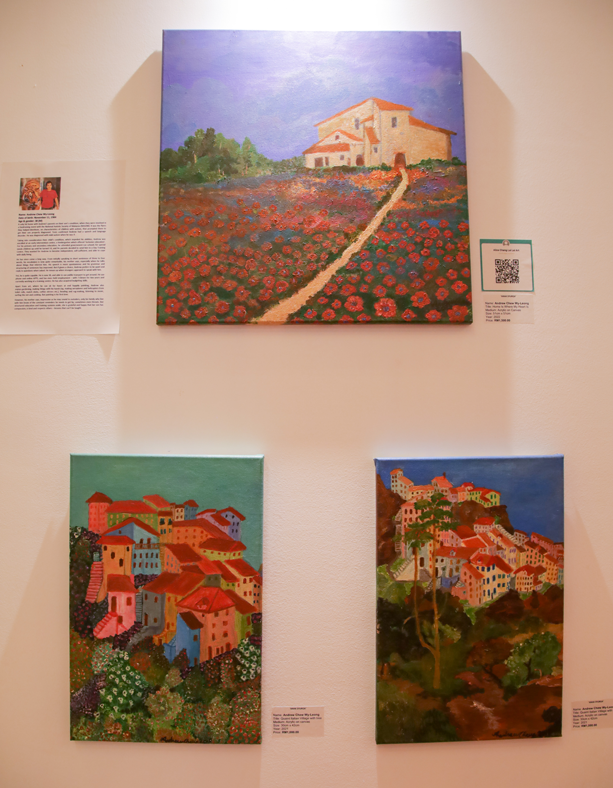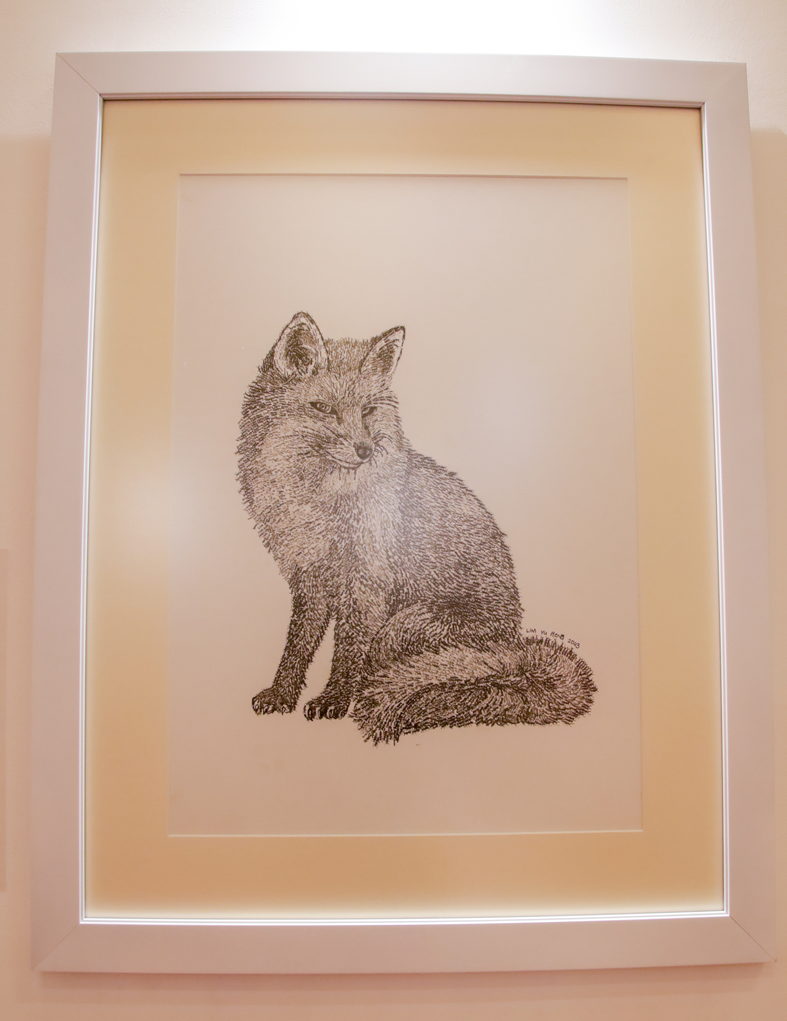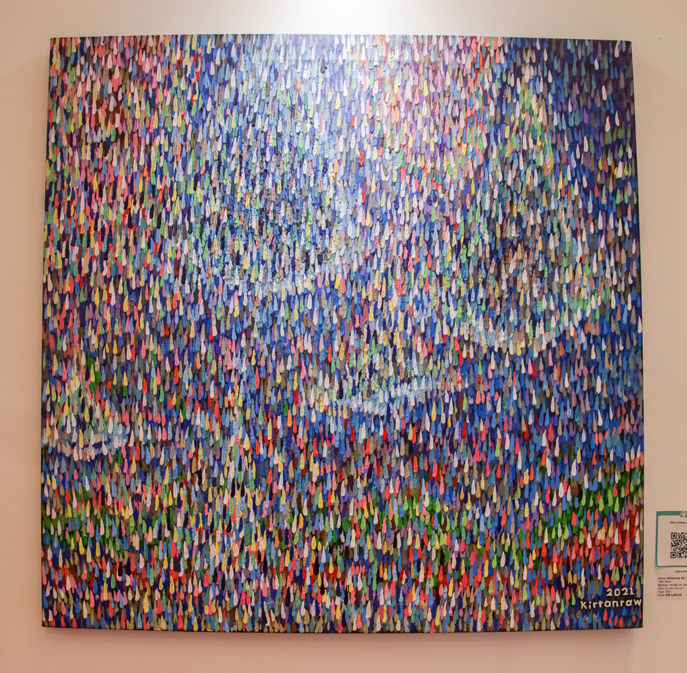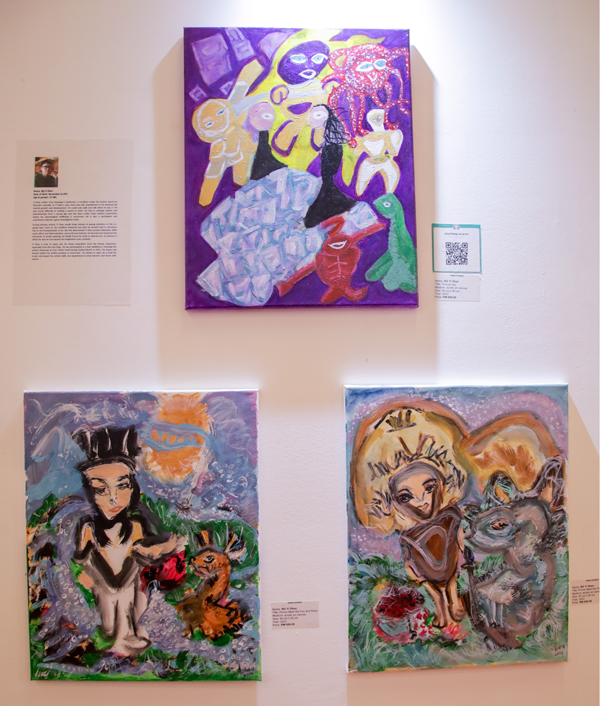 Photography courtesy of Bonnie Yap
'Anak Syurga' international autistic arts competition poster courtesy of Leonardo Guerra

 
Published in the Media: